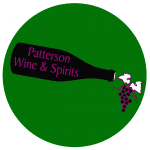 Patterson Wine and Spirits
A local country liquor store in Patterson, NY offering a comfortable, low-pressure shopping experience with a selection of the highest quality wines and spirits.
Visit Website
Design • Hosting • Social Media • Maintenance
Website Project
Warm Atmosphere, Friendly Staff
You don't have to settle for the crowded, impersonal liquor store and grocery store experience. Patterson Wine and Spirits offers competitive and reasonable prices right in your neighborhood!
They carefully hand-pick each and every beverage that they sell to ensure only the best selection. Quality and service are their top priorities!