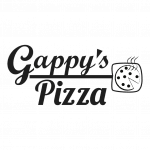 Gappy's Pizza
A local family-owned pizzeria and bar in Carmel, NY known for their oversized pizza slices and recognized for "Best Sauce" in the Hudson Valley.
Visit Website
Design • Hosting • Email Setup • Maintenance
Website Project
Where You're Treated Like Family
Gappy's has become the go-to pizza restaurant for locals and travelers alike. Owner, George Papazian opened the doors of Gappy's Pizza in January 2002. With their dedicated kitchen staff, Gappy's has been serving up quality food at affordable prices for over a decade.
This is the place, "where you're treated like family!" The super-friendly staff welcomes you and yours to have a relaxed and casual dining experience.