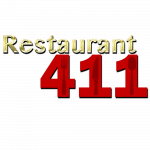 Restaurant 411
A full service food industry consulting company offering assistance, guidance, expertise in Front of House, kitchen, business management and youth empowerment.
Visit Website
Design • Hosting • Maintenance
Website Project
Minimize Expenses, Maximize Efficiency
Yes, you may have a passion for creating the food and the ambiance, but there is no mistaking that your restaurant is a business. This is the behind the scene stuff, that is ultimately the pulse of your restaurant.
RESTAURANT 411 can help you gain the business edge and savvy you need to stay in control of your business.