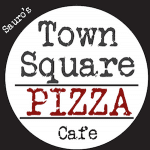 Sauro's Town Square Pizza Cafe
A local family-owned pizzeria and bar in Patterson, NY offering some of the best pizza and Italian cuisine in the Mid-Hudson Valley.
Visit Website
Design • Hosting • Email Setup • Social Media • Customer Service • Maintenance
Website Project
Family-Owned,
Family-Friendly
They are dedicated to giving their customers a rich dining experience. It begins with their amazing work family who will always make you feel welcomed and valued each and every time.
Your food choices will be nutritionally prepared with top quality ingredients, locally sourced when possible.